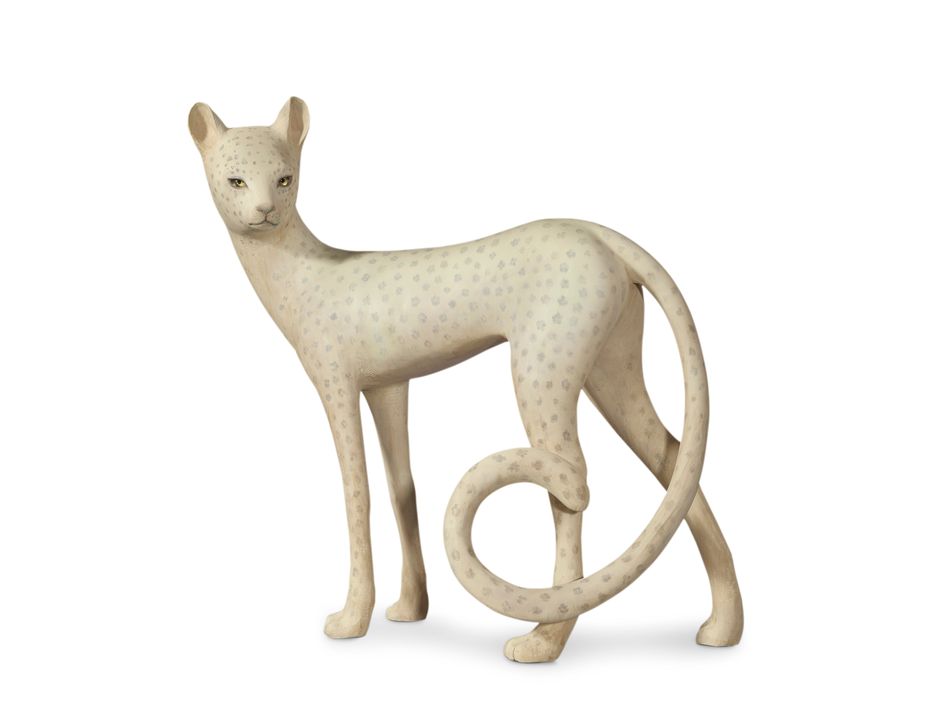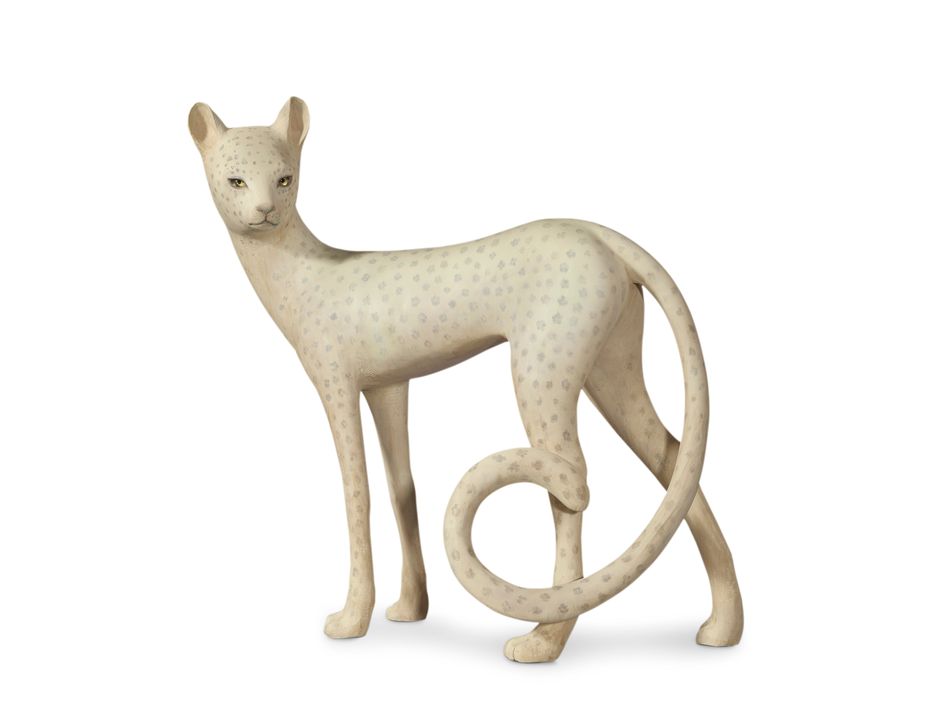 Estimate
TWD 1,600,000-2,600,000
HKD 435,000-707,000
USD 55,700-90,400
CNY 356,000-579,000
Sold Price
TWD 5,040,000
HKD 1,347,594
USD 171,545
CNY 1,145,455
---
Signature
Signed on the bottom Yoshimasa Tsuchiya in Japanese Kenji
This lot is to be sold with a certificate of authenticity issued by Whitestone Gallery Hong Kong.
+ OVERVIEW
All things have spirits, gods and nature are united as one, the art of woodcarving is full of spirituality — Yoshimasa Tsuchiya



Japanese contemporary art consists of rich original cultivation, contemporary artists skillfully demonstrate the unique fascination of Japanese contemporary art. In which, the delicate charm presented in the creation of contemporary Japanese sculpture is even more captivating, it is also the embodiment of the culture that exists long ago. Art and crafts can be viewed as the cultural consciousness of a rich country, among them painting and sculpture are considered as prominent.



The posture and spirituality of living creatures have always been the creation theme of Yoshimasa Tsuchiya. The clear and milky white animal sculptures are full of spirituality, like myths, they come and go freely as if the artist entrusts them with soul and magic. Traditional Buddha sculptures have gentle curve and dignified form, the artist learned this traditional technique when he was a student. Most Japanese Buddha statues are made of wood and the eyes are made of crystal, he also borrowed this technique to create new things. Under the guidance of his teacher Takashi Fukai, he began to create animal wood carvings after experiencing the charm of the "sacred deer" statue in Kozan-ji Temple. He utilised traditional Buddha sculpture techniques to create animals such as deer, fox, cat, dog and beasts, crystals are used to make their eyeballs, displaying the form of his works in a minimalist way. They almost have no colour at all, yet the state is so tender, poise and full of spirituality. The almost lifelike spiritual animals are exquisite and delicate, but they reveal a sense of mystery, which is suffocating. Through his extraordinary sentiments towards the myths in Japanese culture, Tsuchiya bestows his sculptures with the agility of life, mysterious yet grace.




Modern & Contemporary Art
Ravenel Spring Auction 2022 Taipei
Sunday, June 5, 2022, 2:00pm